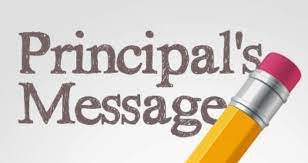 9/08/2023
Good day parents,
This is another episode of the DOZJA newsletter. We, as the DOZA staff, are thankful that you have chosen to send your children to this school. It signifies the cooperation of the home, the school, and the church. As Seventh-day Adventists, the staff understands that we have a great work to do and that is preparing young minds to make heaven their home.
I wish to remind you of our Open House on this coming Tuesday, September 12 at 6:00pm. You will have the opportunity of meeting and talking with your child's teacher. In addition to discussing your child's academic performance, find out about their behavior in the classroom. Ask questions such as, is my child talking without permission? Follow up with, does my child get along with others in the classroom? Behavior is important. It can be a window into one's character.
In terms of academics, if your child has a grade of "D" in a subject, you will get a written note from the teacher informing you of the poor grade, but the note will also inform you as to what your child needs to do to improve the grade. Parents, it is vital that you participate in the academic progress of your child. You can do this by assisting with homework and making sure that your child gets to bed at an early hour.
Once again, thank you for sending your child to DOZJA!
Have a wonderful weekend!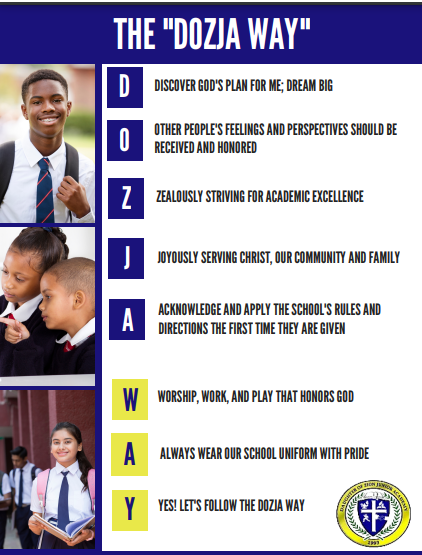 Conference School Calander
Southeastern Conference 2023-2024 School Year Calander